A Year of Outreach for Elementary Students
Posted 09/08/17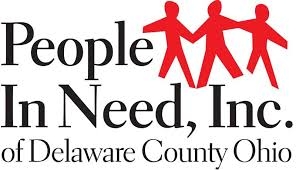 This year the Elementary classes are learning to serve in the name of Jesus. We are going to have monthly projects to give us opportunity to serve others.
This month we will be collecting for People In Need, a local organization that provides food and other items for those in need. Below is what each class has chosen to collect and give.
Pre-K, Mrs. Koloff: Soups
Pre-K, Mrs. Hovda: Toothbrushes, Toothpaste
Kindergarten: Macaroni and Cheese
1st Grade: Jam, Jelly, Peanut Butter and Crackers
2nd Grade: Shampoo, Deodorant, Saving Cream and Razors
3rd Grade: Cereal, Hot Chocolate Mix, Muffin Mix, Pancake Mix, Syrup
4th Grade: Laundry detergent, Toilet Paper
5th Grade: Diapers, Wet Ones
We will be collecting for the month of September. We suggest that you either shop with your child or help them to raise money to purchase the items themselves. We want our students to know this is service to the people in Delaware that truly need help.
Thank you for your support in this area, we are excited to see what God will do this year at DCS.