45 Belle Avenue Delaware, OH 43015 | 740-363-8425 | dcschool@dcschool.org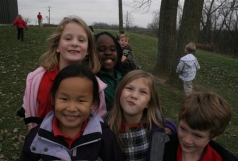 Prospective Parents
Welcome to Our Family
At Delaware Christian School, we are small, so our students receive individual attention. We nurture and motivate each child physically, socially and academically.
DCS partners with home schooling families. We integrate our extracurricular programs and core classes to offer a flexible schedule and course offerings.
Our OHSAA athletic programs include: soccer, volleyball, cheerleading, boys and girls basketball, softball, baseball, track and club wrestling.
Elective classes include: choir, band, art and yearbook.