Fourth Grade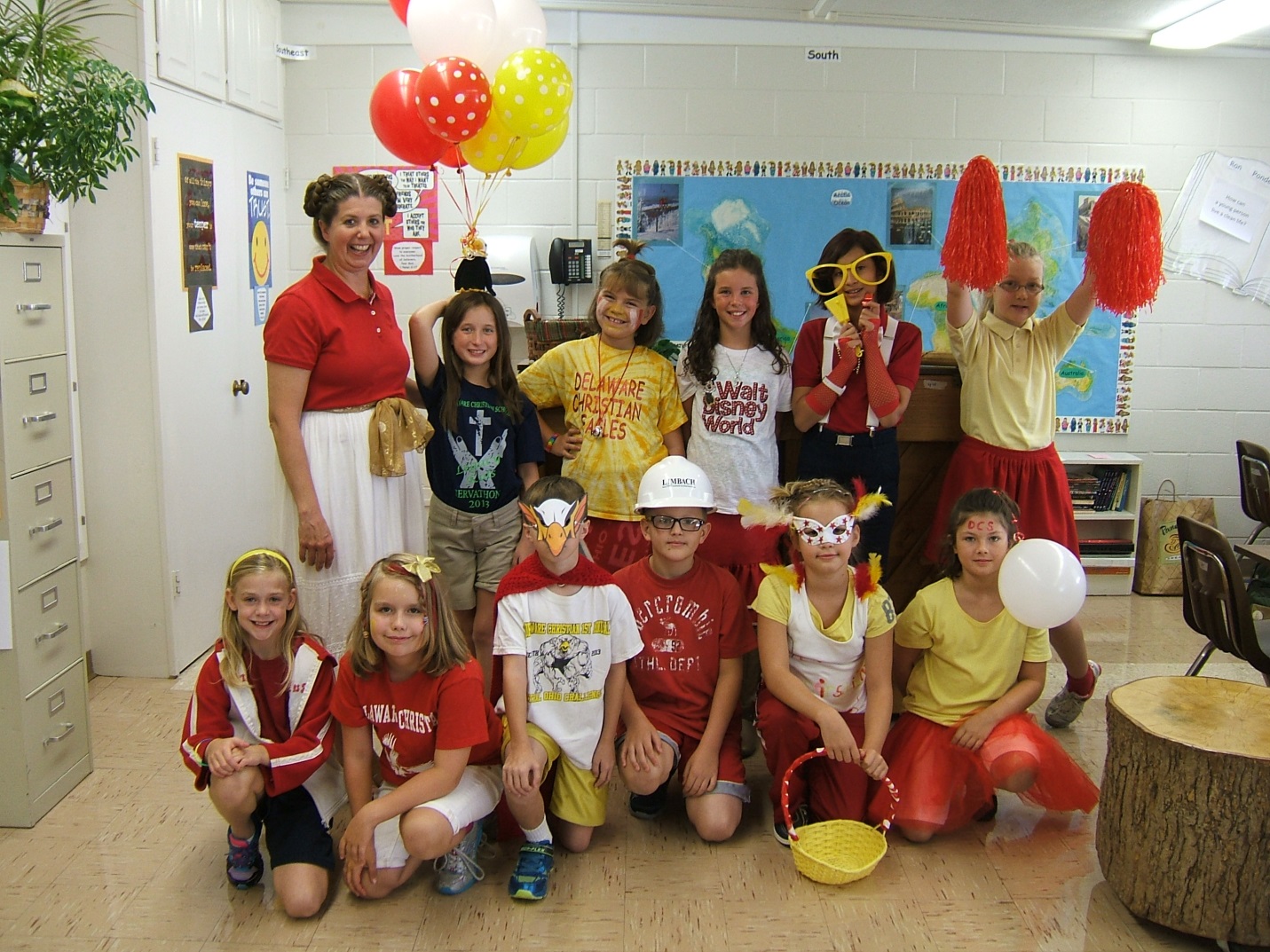 Class Verse: "…whatever you do, do it all for the glory of GOD." 1 Corinthians 10:31
Class Motto: Loving GOD First and Loving Your Neighbor Produces Excellence
Academic Focus
Bible: Our focus on the life of JESUS and the power of The HOLY SPIRIT helps us develop Christian character within our own lives. In the course of a year, students commit approximately 40 Bible verses to memory, a Mighty Weapon against the devil! Fourth graders put their faith in action by participating in school-wide service projects - both on-site and out in the community.
Science: Key subjects which fourth grade students encounter in their scientific exploration of GOD's creation include: the moon (including the Apollo moon landings), light, simple machines, animal defenses, and arthropods. Students work cooperatively to create a moon bulletin board and as individuals to design a new species of insect.
Language Arts: Students spend the year learning grammar and punctuation rules of the English language. Students employ this knowledge in their journal writing, letter writing, and creative writing. Tall tales, historical fiction, and biography are some of the genres students encounter as they read in class, and students may read novels from other genres as they create projects for the Book-It program. Additionally, students complete activities during the class reading of Laura Ingalls Wilder's The Long Winter. Students should expect to diminish their monosyllabic tendencies via utilization of polysyllabic terminology.
Math: Fourth graders continue to implement mathematical skills which they acquired in previous grades. A strong command of addition and subtraction facts is foundational to successfully transitioning into our studies of both the multiplication and division algorithms. Geometry and data analysis are subjects we continue to explore.
History: The fourth grade survey of American History emphasizes pre-America exploration, the journey to America, westward expansion, and key conflicts of the 19th and early 20th centuries. Field trips to local historical sites and events coinciding with our studies vary from year to year.
Extra Curricular
Field Trips (vary yearly but may include):
· Motts Military Museum
· Tour Ohio Statehouse
· Santa Maria
· Central Ohio Symphony
· Nursing Home Ministry
Special Events:
· Book-It program
· The Long WinterCelebration
· Speech Meet
· Arbor Day Activities
· Geography Bee*
· Spelling Bee*
· Math Olympics*
· Elementary Choir*
* Participation opportunity - not required.