First Grade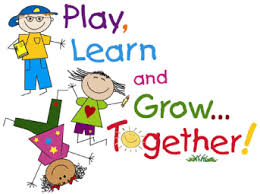 Class Motto: Anything less than your best is not good enough for God.
Class Verse: Ephesians 4:32 Be ye kind one to another, tenderhearted, forgiving one another, even as God for Christ's sake hath forgiven you.
Academic Focus: First grade is a time of growing spiritually, physically, emotionally and academically. By integrating biblical principles into our academics, we learn about the importance of having a personal relationship with Jesus Christ and applying these principles to daily living. Students develop thinking and problem solving strategies for life.
Bible: Character Traits, Bible Memorization, and Vocabulary, Lessons about God's Gifts: The World, Special Promises, Worship, A Savior, Children, Friends and Special Blessings
Language Arts: Phonics, Syllables, Oral Reading, Comprehension, Spelling, Sentence Writing
Math: Numbers, Number Words and Ordinals, Addition and Subtraction Strategies, Graphs, Place Value, Geometry, Money and Time, Measurement, Two-digit Addition and Subtraction
Science: Senses; Sun, Moon, and Stars; Plants; Matter; Animals; Heat; Teeth; Air; Sound; Weather
History: America- Symbols, Patriotism and Freedoms, Famous Americans, The World
Handwriting: Formation, Pencil Hold, Spacing, Neatness
Extra-Curricular:
Field Trips: Marmon Valley Farm
Special Activities: Reading Buddies, Apple Day, Pumpkin Day, Western Day, Unit Studies